Professor Mark Peakman
PhD FRCPath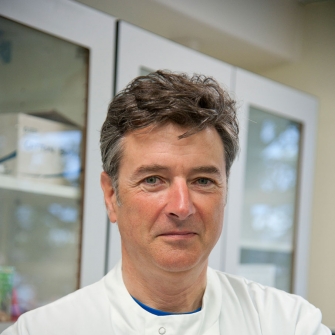 Professor of Clinical Immunology
Mark has longstanding experience in the study of inflammatory and autoimmune diseases, having trained and worked in this area for over 25 years. Much of that time has been spent in the Department of Immunology at King's.
His major interest is in the diagnosis and monitoring of autoimmune diseases. "I have developed methods to study the role of T lymphocytes in these disorders and I have published approaching 190 research papers on our findings"
He is best known for his work on the immune response in the autoimmune disease Type 1 diabetes.
Mark is Editor-in-Chief of the journal Clinical and Experimental Immunology and is Head of the Peter Gorer Department of Immunobiology at King's College London.