Dr Michael Yau
BSc PhD FRCPath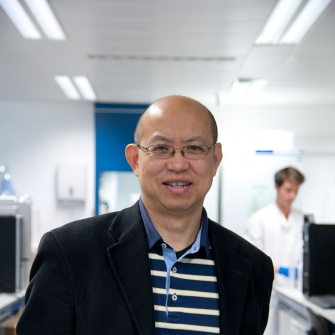 Research and Development Manager and Principal Clinical Scientist
In December, 1988, Michael started work in the Paediatric Research Unit, Guy's Hospital as a research assistant after completing a degree in Biochemistry from the University of Sussex.
One of the major roles of this job was to provide a molecular diagnostic service for Duchenne Muscular Dystrophy. "This sparked my continued interest in the field of neuromuscular disorders and the application of new technology for molecular DNA diagnosis."
Michael obtained his PhD in 2000 from the University of London based on his work on the Molecular Diagnosis of Neuromuscular Disorders and in 2008 was made a Fellow of the Royal College of Pathology.
He is a member of the Royal College of Pathologists, The Association for Clinical Genetic Science, the British Society of Genetic Medicine and the Health and Care Professions Council.