Professor Beverley Hunt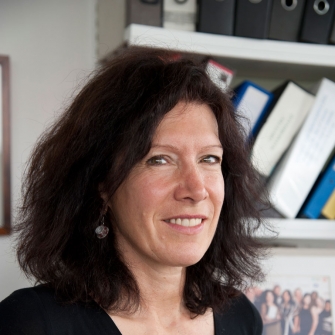 Clinical lead in Laboratory Haematological Sciences at Guy's and St Thomas' NHS Foundation Trust
Professor Beverley Hunt is Clinical lead in Laboratory Haematological Sciences (this includes haematological aspects of Blood Sciences, Special Haematology, the Haemostasis laboratory, the molecular haemato-oncology service), is Professor of Thrombosis & Haemostasis at King's College London and is a Consultant in the Departments of Haematology, Pathology and Rheumatology. She is Clinical Lead in Haematological Sciences within Viapath and sits on the operating board of Viapath.
She is also a  Co-Founder and Medical Director of the thrombosis charity, 'Lifeblood: the thrombosis charity', which was Health Charity of the Year 2010 at the charity awards and "Patient group of 2010 at the Communique awards for their work in campaigning for mandated prevention of hospital-acquired clots in England.
She is a national and international expert in thrombosis and acquired bleeding disorders. In England, she sits on the National VTE (venous thromboembolism)  board where she is co lead of the "Patient awareness and experience" workstream. She also sat on the National VTE prevention clinical advisory group, the NICE Guidelines Development group for the prevention of VTE in hospitalised patients (CGC92)  and management of VTE (CGC 144) and the NICE VTE standards development committee for both.  She is also helping with the NICE Commissioning guidelines for anticoagulant services.She has huge clinical experience of thrombotic and acquired bleeding disorders and runs a very active research group with over 200 peer-reviewed publications to her name, and won the BMJ Research paper of the year 2011 with the CRASH-2 team.
Her Thrombosis committee have produced a free award-winning, downloadable iphone app containing a multitude of thrombosis guidelines in elegant algorithms:
http://itunes.apple.com/gb/app/thrombosis-guidelines/id448736238?mt=8